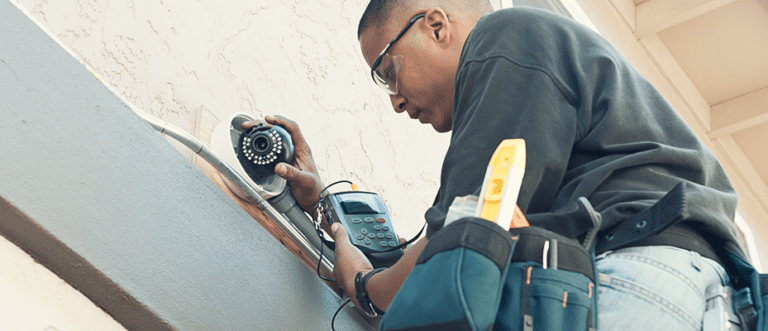 Professional Security Alarms Installation
Protect Your Home with Professional Security Alarm Installation in Kenya
When it comes to the safety and security of your home or business, there's no room for compromise. With rising concerns about crime rates and unauthorized access, it's essential to invest in a reliable security alarm system. That's where Wavelink Networks comes in. We are a leading provider of security alarm installation services in Kenya, dedicated to keeping your property and loved ones safe.
Why Choose Wavelink Networks for Security Alarm Installation?
At Wavelink Networks, we understand the importance of a robust security system tailored to your specific needs. Our team of experienced professionals is trained to handle the intricacies of security alarm installation, ensuring a seamless and hassle-free experience. Here's why our customers trust us:
Expertise: With years of industry experience, we have honed our skills in security alarm installation. Our technicians are well-versed in the latest technologies and techniques, enabling them to design and implement systems that meet your unique requirements.
Quality Equipment: We believe in using top-of-the-line security equipment from trusted manufacturers. From advanced alarm systems to motion sensors and surveillance cameras, our products are designed to provide optimal security and reliability.
Customized Solutions: We understand that every property is different, and security needs vary. That's why we offer customized solutions tailored to your specific requirements. Our team will assess your property and devise a comprehensive security plan that addresses potential vulnerabilities.
Prompt Installation: We value your time and strive to provide efficient service. Once you've chosen Wavelink Networks for your security alarm installation, our team will work swiftly to install and set up your system, minimizing any disruption to your daily routine.
Comprehensive Support: Our commitment to customer satisfaction extends beyond installation. We offer ongoing support and maintenance services to ensure that your security system operates optimally at all times. In case of any issues or questions, our dedicated customer support team is just a phone call away.
Our Security Alarm Installation Process
When you choose Wavelink Networks for security alarm installation in Kenya, you can expect a seamless and well-structured process. Here's a step-by-step breakdown of what you can anticipate:
Consultation: We begin by scheduling a consultation to understand your security needs and assess your property. During this stage, we'll discuss your requirements, budget, and any specific concerns you may have.
System Design: Based on the information gathered during the consultation, our experts will design a tailored security system that incorporates the latest technology and addresses your unique needs. We'll provide you with a detailed proposal outlining the equipment and installation plan.
Installation: Once you approve the proposal, our skilled technicians will schedule the installation at a convenient time for you. They will efficiently install the security alarm system, ensuring all components are properly connected and functioning correctly.
Testing and Training: After installation, our team will conduct thorough testing to ensure that the system is fully operational. We'll also provide you with training on how to use the security alarm system effectively, enabling you to take full advantage of its features.
Ongoing Support: Wavelink Networks believes in building long-term relationships with our customers. We offer comprehensive support and maintenance services to keep your security system running smoothly. Should you encounter any issues or require assistance, our team is always available to provide prompt and reliable support.
Choose Wavelink Networks for Unmatched Security Alarm Installation in Kenya
When it comes to safeguarding your property and loved ones, you deserve nothing but the best. With our expertise, quality equipment, and customized solutions, Wavelink Networks is the ideal choice for security alarm installation in Kenya. Contact us today and take the first step towards enhancing the security of your home or business. Don't compromise on safety—trust the experts at Wavelink Networks to provide you with peace of mind.