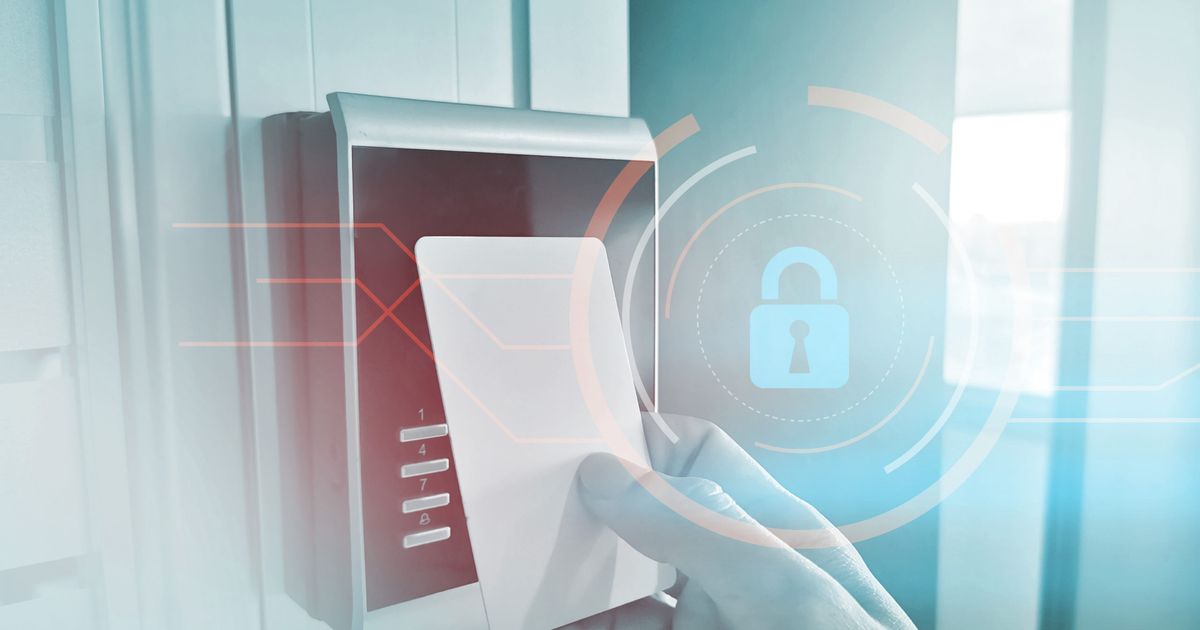 Keycard Security Installation Service
Keycard Security Installation Service in Kenya: Secure Your Premises with Wavelink Networks
Are you concerned about the security of your premises in Kenya? Looking for a reliable and effective solution to protect your property? Wavelink Networks is here to provide you with top-notch Keycard Security Installation services that will ensure the utmost safety and convenience for your space. With our expertise and state-of-the-art technology, we offer comprehensive keycard security solutions tailored to your specific needs. Let's explore how our services can safeguard your property and bring you peace of mind.
Why Choose Keycard Security Installation?
Traditional lock and key systems have their limitations. Keys can be lost, stolen, or duplicated, posing a significant security risk. Additionally, managing physical keys for multiple entry points can be cumbersome and time-consuming. That's where keycard security systems come into play. By installing keycard access control, you enhance the security of your premises while simplifying access management. With Wavelink Networks' Keycard Security Installation services, you can experience a seamless transition from traditional lock systems to a modern, efficient, and secure solution.
Efficient and Convenient Access Control
Keycard security systems offer a host of benefits that make them an ideal choice for a wide range of premises. By utilizing advanced technology, these systems ensure that only authorized individuals can enter designated areas. The keycard, which is assigned to each authorized personnel, acts as a digital key, granting access when presented to the card reader. This eliminates the need for physical keys and provides enhanced control over who can access different parts of your property. With Wavelink Networks' expertise in Keycard Security Installation, you can have a customized access control solution that meets your specific requirements.
Tailored Solutions for Your Premises
At Wavelink Networks, we understand that every property is unique, with its own set of security challenges. That's why we offer customized Keycard Security Installation solutions in Kenya to ensure optimal protection. Our team of experts will conduct a thorough assessment of your premises, taking into account factors such as layout, entry points, and security requirements. Based on this evaluation, we will design and implement a keycard access control system that seamlessly integrates with your existing infrastructure. With our attention to detail and commitment to delivering high-quality solutions, you can trust us to safeguard your property effectively.
Cutting-Edge Technology for Maximum Security
Wavelink Networks stays at the forefront of technological advancements to provide you with the most secure and reliable keycard security systems available. We partner with leading manufacturers to source the latest access control hardware and software, ensuring that our customers benefit from state-of-the-art technology. By choosing our Keycard Security Installation services in Kenya, you can enjoy features such as encrypted keycards, real-time monitoring, and integration with other security systems like CCTV. Rest assured that our solutions are designed to meet the highest industry standards and keep your premises secure.
Expert Installation and Ongoing Support
Our commitment to exceptional service extends beyond the installation process. Our skilled technicians will handle the entire installation with precision and expertise, ensuring that your keycard security system is up and running smoothly. We understand the importance of user-friendliness and will provide comprehensive training to your staff, enabling them to navigate the system effortlessly. Furthermore, our dedicated support team is always available to assist you with any queries or concerns that may arise after installation. We take pride in our customer-centric approach and strive to deliver complete satisfaction.
Secure Your Premises Today with Wavelink Networks
If you're seeking a reliable and efficient security solution for your property in Kenya, look no further than Wavelink Networks' Keycard Security Installation services. Our tailored solutions, cutting-edge technology, and expert support ensure that your premises remain safe and secure. Don't compromise on the security of your property – contact us today to learn more about our services and schedule a consultation. Trust Wavelink Networks to provide you with the peace of mind you deserve.