Computer Repair / Laptop Repair Services in Embakasi
All laptops and computers require regular maintenance to ensure trouble-free use. This goes for both business and home use computers.
To maintain efficiency and reliability, computers undergo periodic change; software is updated, new applications are installed and storage is used – each one of these changes could potentially cause a problem. As if that's not enough to worry about, computers connected to networks such as the Internet, wireless networks or business networks are exposed to the additional risks posed by poor security.
Why is computer maintenance important?
A commonly used analogy is that computers are like cars, requiring regular service and check-ups to ensure they run efficiently and provide trouble-free motoring. Without this regular maintenance your computer could breakdown.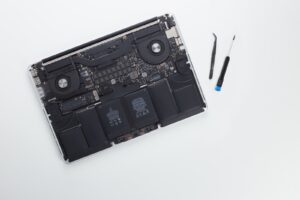 Wavelinks can provide you or your business with regular computer maintenance which minimises the chances of something going wrong. We'll make sure your computer is up-to-date with the latest versions of software, operating system patches and that the appropriate level of security is implemented.
Need computer repair / laptop repair services in Embakasi area ?
We hosthighly experienced computer and laptop repair technicians at our workshop in Hamza. They are able to deliver high quality repair services , software installation, hardware updates and upgrades, Fault troubleshooting and diagnosis and more services for your computer.
Software and Hardware Installation Services.
Our Hardware and Software Installation Service in Embakasi seeks to make you life
simple by coming to you and installing new parts or accessories you may have purchased.
Our computer repair and laptop repair services include:
Install or upgrade software or hardware on your PC.
Fully test the operation of the new installation or upgrade.
What we can do…
Upgrading a complete PC.
Supplying any hardware or software required for the installation or upgrade.
Any additional supplies required such as, USB cables for printers, ink, video cables, etc.
Networking any shared devices, such as printers.
Resolving existing hardware and software issues.
Business or Commercial installations
Ongoing support and maintenance.
System Upgrades
Bill Gate famously said that "640k ought to be enough for anybody" but nowadays that's not even enough space for a reasonable photograph.
Very often, a simple upgrade can breath life into your existing computer where you may have been considering a new purchase.  Our System Upgrade service offers sensible advice on any upgrades your computer may need.  Typical upgrades include:
Installation of a NEW purchase
It is always exciting when you get new equipment but we are often let down by the manufacturer through a lack of adequate installation instructions. This is where our Hardware Installation service can help.  We will visit your house and install any type of computer hardware or software you require. This Includes:
Desktop or Laptop Computer – we can set up your new computer so you have the right configuration from the start.  We can even migrate your data from an older computer.
Printers – Inkjet or laser printers as well as all-in-one printers (fax/scanner/printer). We can even network your printer for everyone to share.
External Hard Drives – extra storage capacity for your music, videos and photos.  You may want to look at a Network Storage Server.
Web Cameras – to talk to those overseas relatives or just for a bit of fun.
Wireless Network Equipment – for linking everyone in the house to shared media and the Internet.  We offer a home networking service that covers broadband setup and secure wireless networking.
And we are not just limited to this.  Why not connect your Computer to your television?  Our Media and Entertainment services give you the opportunity to really make the most of your home systems.
Memory upgrade – this is the best upgrade to boost the performance of your computer.
Hard Drive upgrade – if you are running out of space on your computer we can upgrade your hard drive "without" the need to install the system and reload all your programs and data saving you time and money.
DVD writers and Bluray – you can extend the useful life of your Computer by adding a DVD Rom drive or a Bluray drive and start watching hi-definition movies.
Graphics Card – a graphics card is not just usfeul for boosting the performance of your computer for games, but day-to-day operations become much faster.
Firewire Card – firewire card enables you to connect devices that require fast access, like a video camera.
Whatever you need upgrading we can help so feel free to Call Us or Email us for more advice.
Any upgrade is the quickest and most cost effective way to get more from you computer.