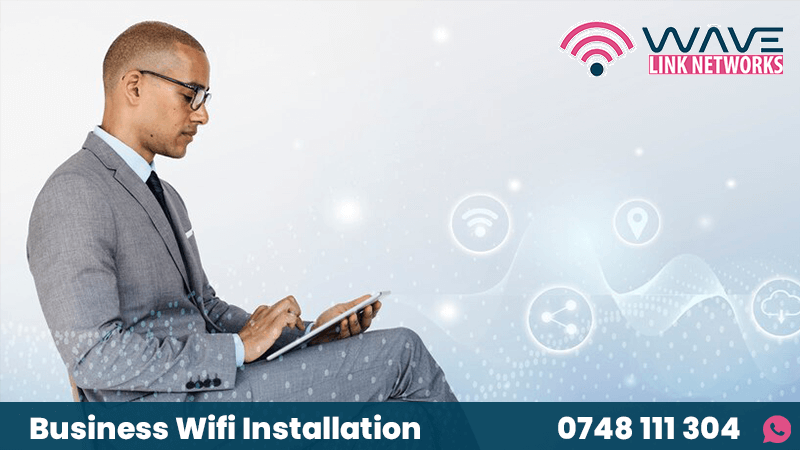 Business Wifi Installation Services in Kenya
In today's fast-paced business environment, a reliable and efficient internet connection is essential. Businesses in Kenya are no exception to this rule, and many of them are turning to Business Wifi Installation in Kenya services to ensure they have a strong and secure connection. Whether you're a small startup or a large corporation, having a robust wireless network is crucial for smooth operations and seamless communication.
The Importance of Business Wifi Installation in Kenya
Kenya has experienced significant growth in its business sector over the years, with a thriving economy and a burgeoning technology landscape. This growth has led to an increased demand for dependable and high-speed internet connectivity. Business Wifi Installation in Kenya is the answer to this growing need. Here's why it's essential:
1. Enhanced Connectivity
A reliable business wifi network is essential for connecting all your devices, from laptops and smartphones to printers and security cameras. It ensures that your employees can access essential resources and information without interruptions.
2. Increased Productivity
With a well-implemented wifi network, your team can collaborate more effectively and efficiently. They can access cloud-based applications, share files, and communicate seamlessly, leading to higher productivity levels.
3. Guest Access
Many businesses in Kenya welcome clients, partners, and customers to their premises. Offering a guest wifi network not only enhances customer experience but also provides an additional layer of security by segregating it from the main business network.
4. Scalability
Business wifi installation services can be tailored to your specific needs, allowing for easy scalability as your business grows. This ensures that your network remains capable of handling increased demand.
5. Security
Protecting sensitive data and preventing unauthorized access is a top priority for businesses. Business Wifi Installation in Kenya services often include security features like firewalls, encryption, and access controls to keep your network safe from cyber threats.
Choosing the Right Business Wifi Installation Service Provider
Selecting the right service provider for Business Wifi Installation in Kenya is a critical decision for your business. Here are some key factors to consider:
1. Experience and Expertise
Look for a company with a proven track record in installing and maintaining business wifi networks. They should have the experience and expertise to design and implement a system that meets your specific requirements.
2. Customization
Each business has unique needs and challenges. Your service provider should be able to customize the wifi installation to suit your business's particular requirements, whether you need to cover a large office space or multiple locations.
3. Reliability
A reliable network is essential, so choose a provider with a reputation for delivering dependable wifi solutions. Ask for references and check online reviews to gauge their reliability.
4. Support and Maintenance
Network issues can arise at any time, and a reliable support system is crucial. Ensure that your service provider offers proactive maintenance and timely support to resolve any potential problems.
5. Cost-effectiveness
While quality is essential, your budget is a factor. Compare quotes and consider the long-term value of the service provided to make an informed decision.
In today's digital age, a strong and secure wifi network is the backbone of any successful business. Business Wifi Installation in Kenya services play a vital role in ensuring your business has the connectivity it needs to thrive. With the right service provider, you can enhance connectivity, increase productivity, and provide a secure and reliable network for your employees and guests. Make the smart choice and invest in a robust wifi installation service to stay competitive in the Kenyan business landscape.