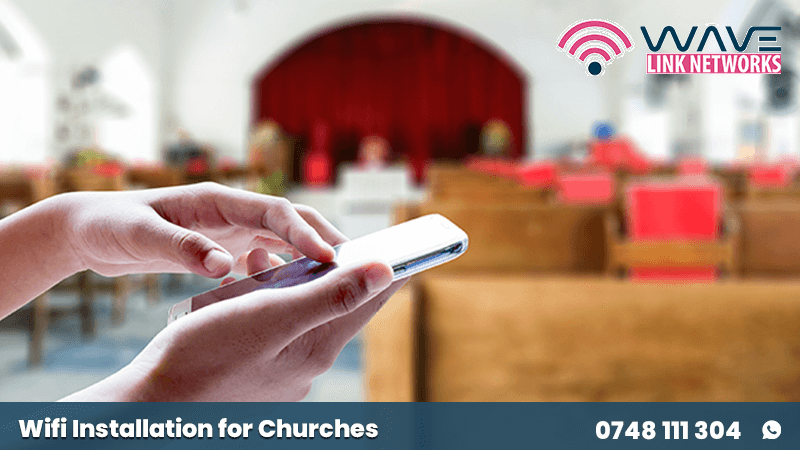 Transforming Worship: The Impact of WiFi Installation in Churches in Kenya
In today's digital age, internet connectivity has become a cornerstone of modern life, offering an array of benefits in various sectors. It should come as no surprise that places of worship in Kenya are also embracing the power of the internet. WiFi installation in churches in Kenya has become a game-changer, revolutionizing the worship experience and providing numerous advantages. In this article, we'll explore how internet connectivity is influencing the experience in churches and how WiFi installation can be a valuable addition to these sacred spaces.
Enhancing Worship with WiFi Installation
1. Access to Digital Bibles and Scripture
One of the most significant advantages of WiFi installation in churches is the easy access to digital Bibles and scripture. Congregants can follow along with the sermon on their smartphones or tablets, allowing for a more immersive and interactive worship experience. This accessibility also benefits those who may not have physical copies of religious texts.
2. Live Streaming Services
WiFi connectivity allows churches to live stream their services, making it possible for individuals who cannot attend in person to participate remotely. This inclusivity broadens the reach of the church and enables people from diverse locations to connect with the congregation and teachings.
3. Improved Communication
Churches often use WiFi to improve communication within their community. Congregants can stay informed about upcoming events, service schedules, and important announcements through church apps or websites. It fosters a sense of togetherness and engagement among members.
4. Online Donations and Tithing
With WiFi installation, churches can offer secure online donation options. This simplifies the process of tithing and contributing to the church's mission, making it more convenient for members and ensuring a steady flow of support for the church's activities and initiatives.
5. Educational Resources
WiFi connectivity in churches facilitates the use of educational resources, including religious courses and workshops. These can be accessible online, encouraging continuous learning and spiritual growth among congregants.
6. Community Engagement
WiFi-enabled churches often provide a space for congregants to interact and engage online. They may host discussion forums, virtual prayer groups, or even social events that promote a sense of community and belonging.
How to Implement WiFi Installation in Churches
For churches in Kenya considering WiFi installation, it's crucial to partner with reliable service providers who can ensure a stable and secure network. Here are some steps to consider:
Network Assessment: Begin with a thorough assessment of the church's connectivity needs and infrastructure to determine the best coverage and equipment.
Reliable Provider: Choose a reputable WiFi service provider with experience in serving places of worship to ensure a reliable and robust network.
Secure Access: Implement secure network access to protect sensitive information and maintain the privacy of your congregation.
Technical Support: Ensure the provider offers technical support for maintenance and troubleshooting as needed.
WiFi installation in churches in Kenya has transformed the worship experience, making it more accessible, interactive, and engaging. With easy access to digital Bibles and scripture, live streaming services, improved communication, and the ability to offer online donations, churches can better serve their congregations. This technology not only enhances worship but also strengthens the sense of community and outreach, creating a more vibrant and inclusive spiritual environment. As churches continue to adapt to the digital age, WiFi connectivity plays a crucial role in fostering spiritual growth and unity among the faithful.